Highway to HELL (Rock & Rap Music)
AC DC
No stop signs, speed limit, nobody's gonna slow me down.
Like a wheel, gonna spin it, nobody's gonna mess me around
Hey Satan, payin' my dues, playin' in a rock and roll band
Hey mumma, look at me, I'm on my way to the promised land.
I'm on the highway to hell, the highway to hell!
AC DC singer Bon Scott died at the age of 33. His doctor said; "He drank himself to death."
"The fear of the Lord prolongeth days: but the years of the wicked shall be shortened." Proverbs 10:27
Oh, how Satan is a great liar. Jesus said of him in John 10, "The thief cometh not, but for to steal, and to kill, and to destroy:" People believe the devil's lie that hell is a joke and they will meet their friends there and have a drunken party. Satan steals their minds, he also leads them into a life of drugs, sex, and drunkenness, that leads to destructive lives for them and others who follow them. This lifestyle destroys everything in it's path. These musicians have a short party on earth but the party will not even begin in hell.
The Bible says, people who reject Jesus Christ will be screaming in horror and torment in the lake of fire. "In flaming fire taking vengeance on them that know not God, and that obey not the gospel of our Lord Jesus Christ." 2 Thessalonians 1:8. The lake of fire is the final destination for Christ rejecters. It is a lake of liquid brimstone and hotter than the sun's surface. It is also a place of absolute darkness, despair and solitary confinement. God will not be mocked by evil men and women, who scorn and deride, the name of Jesus and the cross He died on for their sins.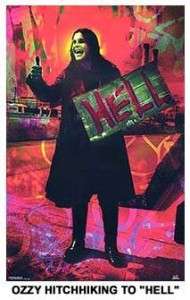 11."Woe unto them that rise up early in the morning, that they may follow strong drink; that continue until night, till wine inflame them! 12. And the harp, and the viol, the tabret, and pipe, and wine, are in their feasts: but they regard not the work of the LORD, neither consider the operation of his hands. 13. Therefore my people are gone into captivity, because they have no knowledge: and their honourable men are famished, and there multitude dried up with thirst. 14. Therefore hell hath enlarged herself, and opened her mouth without measure: and their glory, and their multitude, and their pomp, and he that rejoiceth shall descend into it." Isaiah 5:11-14
This is a picture of a rock concert way back in the days of Isaiah. This lifestyle has been going on since the days Noah and the flood. The worst part of rock and roll is it incites the wicked flesh and separates the mind from God. It does this by changing the emotions of the hearer. Notice in verse 12 "but they regard not the work of the LORD, neither consider the operation of his hands." Rock and roll musicians only want to glorify themselves which is right out of the devil's playbook. Isaiah 5:20 says, "Woe unto them that call evil good, and good evil; that put darkness for light, and light for darkness; that put bitter for sweet, and sweet for bitter." Just look at what they call good, leads too….sexual diseases, fornication, pornography, violence, rape, victims in automobile wrecks, murder, suicide, theft, fights, lust, drunkenness, drug abuse, abortion, and broken homes and lives.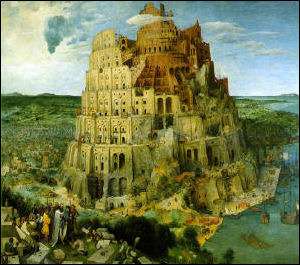 During the days of Nimrod (Genesis 11:1-9) satanic false religion led to anarchy and rebellion. Nimrod built a tower called Babel "whose top may reach unto heaven." Man has always wanted to be their own god and play god over others. If man will not worship the true God then what other spirit will empower him? Satan! Rock and roll singers admit that a spirit takes them over in their concerts! Their music is based in death and mockery of the cross and the Lord Jesus. Men wearing jewelry, tattooing their bodies, and growing long hair began at Babel and these things are part of the rock and roll lifestyle today. Men act and look like women and this has led society to be feminized. The wicked sin of homosexuality is also rampant now. Music is dominate in this day and age, as we hurtle toward the end times found in prophecy.
THE PASSION OF KANYE WEST?
How perverted and sick that this rap star would compare himself to the suffering of the Lord Jesus!
"Knowing this first, that there shall come
in the last days scoffers walking after their own lusts" 2 Peter 3:3
He is one, among most, who mock the Lord Jesus. Notice they never mock Buddha, Mohammad, or any other "religion." The devil mocks who he fears! He is using rock, rap, and country music to destroy the morals of young people and lead them astray. But here is the rest of the story……
IS THE FOLLOWING JUST A COINCIDENCE?
"But thou O God, shalt bring them down into the pit of destruction: bloody and deceitful men shall not live out half their days; but I will trust in thee." Psalm 55:23
"SHALL NOT LIVE OUT HALF THEIR DAYS"
The Average Age At Death of Americans…..75.8 years old
The Average Age of Death Of Rock And Rap Stars…..36.9 years old
The fear of the LORD prolongeth days:
but the years of the wicked shall be shortened.

Proverbs 10:27\

Average Age at Death of Included Rock Stars (1)
36.9 Years

Average Age at Death of Americans

(2)
75.8 Years
(1) Computed from the included list.

NOTE: This is EVERY death of a Rock star we've found. This is NOT a "RIGGED" list to produce FALSE numbers, but an HONEST observation.
(2) From "The World Almanac and Book of Facts", 1997, p.973
SUMMARY OF CAUSES OF DEATH
Heart Attack
42
Drug Overdose
40
Misc. Medical
37
Suicide
36
Auto/Cycle Crash
35
Cancer
25
Airplane Crash
22
Unknown
21
Murdered
18
Alcohol
9
Accident
6
Drowned
5
Brain Tumor
4
AIDS
4
Poisoned
3
Leukemia
3
Electrocuted
3
Stroke
3
Fire
3
Choked
2
Total Deaths
321
---
Premature Death of Rock Stars
| | | | | | |
| --- | --- | --- | --- | --- | --- |
| FIRST NAME | LAST NAME | BAND | DATE (YY/MM/DD) | AGE | CAUSE |
| Johnny | Ace | | 54-12-24 | 25 | Suicide |
| Nick | Acland | Lush | 96-10-17 | 30 | Suicide |
| Carl | Albert | Vicious Rumours | 95-04-23 | | Car accident |
| Thomas | Allen | War | 88-08-30 | | |
| GG | Allin | | 93-06-28 | 36 | Drug overdose |
| Luther | Allison | | 97-08-12 | 58 | Brain tumor |
| Duane | Allman | Allman Brothers Band | 71-10-29 | 24 | Motorcycle accident |
| Matthew | Ashman | Bow Wow Wow | 95-11-21 | 35 | Diabetes |
| Chet | Baker | | 88-05-13 | 58 | Fell out window |
| Florence | Ballard | Supremes | 76-02-22 | 32 | Medical |
| Ray | Barbieri(Raybeez) | Warzone | 97-08-11 | | Pneumonia |
| Carlton | Barrett | Wailers | 87-04-17 | 37 | Murdered |
| Stiv | Bators | Dead Boys | 90-06-03 | 40 | Hit by a Car |
| Paul | Beaver | Beaver and Krause | 75-01-16 | 50 | Heart attack |
| Chris | Bell | Big Star | 78-12-27 | 27 | Car accident |
| Jesse | Belvin | Jesse & Marvin | 60-02-06 | 26 | Car Accident |
| Duster | Bennett | | 76-03-26 | 29 | Car accident |
| Bert | Berns | (producer) | 67-12-30 | 38 | Heart attack |
| Alan | Blakley | Tremeloes | 95-..-.. | | |
| Bobby | Bloom | | 74-02-28 | 28 | Suicide |
| Mike | Bloomfield | | 81-02-15 | 37 | Drug overdose |
| Marc | Bolan | T-Rex | 77-09-16 | 30 | Car accident |
| Tommy | Bolin | Deep Purple | 76-12-04 | 25 | Drug overdose |
| Graham | Bond | | 74-05-08 | 36 | Suicide |
| Ronnie | Bond | Troggs | 92-12-.. | 49 | |
| John | Bonham | Led Zeppelin | 80-09-25 | 32 | Alcohol overdose |
| Dennes | Boon | Minutemen | 85-12-22 | 27 | Car Accident |
| David | Box | Crickets | 64-10-23 | 21 | Airplane Crash |
| Lee | Brilleaux | Dr. Feelgood | 95-04-07 | 41 | Medical |
| Jo (Jonas) | Bruce | Afro Celt Sound System | 97-10-08 | 28 | Asthma |
| Roy | Buchanan | | 88-08-14 | 48 | Suicide |
| Jeff | Buckley | | 97-05-29 | 30 | Drowned |
| Tim | Buckley | | 75-06-29 | 28 | Drug overdose |
| Johnny | Burnette | | 64-..-.. | 30 | Drowned |
| Cliff | Burton | Metallica | 87-09-27 | 25 | Traffic accident |
| Paul | Butterfield | Butterfield Blues Band | 87-05-04 | 44 | Medical |
| Glenn | Buxton | Alice Cooper | 97-10-19 | 49 | Pneumonia |
| David | Byron | Uriah Heep | 85-02-28 | 38 | Heart attack |
| Ronnie | Caldwell | Bar-Kays | 67-12-10 | 19 | Airplane crash |
| Tommy | Caldwell | Marshall Tucker Band | 80-04-28 | 30 | Car accident |
| Randy | California | Spirit | 97-01-02 | 45 | Drowned |
| Robert | Calvert | Hawkwind | 88-08-14 | 42 | Heart attack |
| John | Campbell | | 93-06-.. | 41 | Heart attack |
| Karen | Carpenter | Carpenters | 83-02-04 | 33 | Anorexia |
| Eric | Carr | Kiss | 91-11-24 | 41 | Cancer |
| Chas | Chandler | Animals | 96-07-17 | 58 | Heart attack |
| Harry | Chapin | | 81-07-16 | 38 | Car accident |
| Bill | Chase | Chase | 74-08-12 | 39 | Airplane crash |
| Miss | Christine | GTO's | 72-11-05 | | Drug overdose |
| John | Cipollina | Quicksilver Messenger Service | 89-05-29 | 45 | Medical |
| Gene | Clark | Byrds | 91-05-24 | 49 | Heart attack |
| Steve | Clark | Def Leppard | 91-01-08 | 30 | Alcohol |
| Walter | Clark | Chase | 74-08-12 | 25 | Airplane crash |
| Michael | Clarke | Byrds | 93-12-02 | 50 | Medical |
| Kurt | Cobain | Nirvana | 94-04-05 | 27 | Suicide |
| Eddie | Cochran | | 60-04-17 | 21 | Car accident |
| Brian | Cole | Association | 72-08-02 | 28 | Drug overdose |
| Nat 'King' | Cole | | 65-02-15 | 48 | Cancer |
| Allen | Collins | Lynyrd Skynyrd | 90-01-23 | 37 | Pneumonia |
| Rob | Collins | Charlatans | 96-07-23 | 32 | Car accident |
| Brian | Connolly | Sweet | 97-02-09 | 52 | Heart attack |
| Sam | Cooke | | 64-12-11 | 33 | Murdered |
| Vincent | Crane | Atomic Rooster | 89-02-01 | 44 | Suicide |
| Darby | Crash | Germs | 80-12-07 | 22 | Suicide |
| Jim | Croce | | 73-09-20 | 30 | Airplane crash |
| Carl | Cunningham | Bar-Kays | 67-12-10 | 18 | Airplane crash |
| Ian | Curtis | Joy Division | 80-05-18 | 23 | Suicide |
| King | Curtis | | 71-08-13 | 37 | Murdered |
| | Dalida | | 87-05-03 | 53 | Suicide |
| Bobby | Darin | | 73-12-20 | 37 | Heart attack |
| Cyril | Davies | Blues Incorporated | 64-01-07 | 31 | Leukemia |
| Pete | De Freitas | Echo & the Bunnymen | 89-06-14 | | Motorcycle accident |
| Louise | Dean | Shiva | 95-07-08 | 24 | Car accident |
| Zenon | DeFleur | Count Bishops | 79-03-17 | 28 | Car accident |
| Sandy | Denny | Fairport Convention | 78-04-21 | 31 | Fall |
| John | Denver | | 97-10-12 | 53 | Airplane crash |
| $nbsp; | Dimwit | DOA | 94-08-27 | | Drug Overdose |
| Nicholas | Dingley | Hanoi Rocks | 84-12-08 | 24 | Car accident |
| Tom | Donahue | | 75-04-28 | 46 | Heart attack |
| Nick | Drake | | 74-11-25 | 26 | Suicide |
| Tony | Duhig | Jade Warrior | 91-01-.. | | Heart attack |
| Bernard | Edwards | Chic | 96-04-.. | 43 | |
| Cass | Elliot | Mamas and Papas | 74-07-29 | 32 | Choked |
| John | Emma | Chase | 74-08-12 | 22 | Airplane crash |
| Tom | Evans | Badfinger | 83-11-18 | 36 | Suicide |
| (Hans Holzl) | Falco | | 98-02-06 | 40 | Car accident |
| Pete | Farndon | Pretenders | 83-04-14 | 30 | Drug overdose |
| Jimmy | Fernandez | God Machine | 94-05-12 | 29 | Medical |
| Matthew | Fletcher | Heavenly | 96-06-14 | 26 | Suicide |
| Tom | Fogerty | Creedence Clearwater Revival | 90-09-22 | 49 | Heart attack |
| Rhett | Forrester | Riot | 94-01-22 | 37 | Murdered |
| Melvin | Franklin | Temptations | 95-02-23 | 52 | Medical |
| Bobby | Fuller | Bobby Fuller 4 | 66-07-18 | 22 | Murdered |
| Billy | Fury | | 83-01-28 | 41 | Heart attack |
| Cassie | Gaines | Lynyrd Skynyrd | 77-10-20 | | Airplane crash |
| Steven | Gaines | Lynyrd Skynyrd | 77-10-20 | 28 | Airplane crash |
| Rory | Gallagher | | 95-06-14 | 47 | Alcohol |
| Eric | Gale | Stuff | 94-05-25 | 55 | |
| Rick | Garberson | Bizarros | 79-07-15 | | Poisoning |
| Jerry | Garcia | Grateful Dead | 95-08-09 | 53 | Heart attack |
| Danny | Gatton | (session musician) | 94-10-04 | 49 | Suicide |
| Marvin | Gaye | | 84-04-01 | 45 | Murdered |
| Lowell | George | Little Feet | 79-06-29 | 34 | Heart attack |
| Andy | Gibb | | 88-03-10 | 30 | Medical |
| Ray | Gillen | Black Sabbath, Badlands | 93-12-01 | 33 | Cancer |
| Steve | Gilpin | MI-sex | 92-11-25 | 41 | Car accident |
| John | Glascock | Jethro Tull | 79-11-17 | 28 | Medical |
| Keith | Godchaux | Grateful Dead | 80-07-23 | 32 | Car accident |
| Dwayne | Goettel | Skinny Puppy | 95-08-23 | 31 | Drug overdose |
| Steve | Goodman | | 84-09-20 | 36 | Leukemia |
| Bill | Graham | (concert promotor) | 91-11-25 | 60 | Helicopter crash |
| Ric | Grech | Family, Blind Faith | 90-03-17 | 44 | Drug overdose |
| Albert | Grossman | | 86-01-25 | 59 | Heart attack |
| Cornell | Gunter | Coasters | 90-02-26 | 53 | |
| Woody | Guthrie | | 67-10-03 | 55 | Medical |
| Paul | Hackman | Helix | 92-07-05 | 39 | Car accident (tour bus) |
| Bill | Haley | | 81-02-09 | 56 | Alcohol |
| Ollie | Hallsall | Patto, Timebox, Boxer | 93-..-.. | 43 | Heart attack |
| Pete | Ham | Badfinger | 75-04-23 | 28 | Suicide |
| Roy | Hamilton | | 69-07-20 | 40 | Heart Attack |
| Tim | Hardin | | 80-12-29 | 39 | Drug overdose |
| Slim | Harpo | | 70-01-31 | 43 | Heart Attack |
| Alex | Harvey | Sensational Alex Harvey Band | 82-02-04 | 46 | Heart attack |
| Les | Harvey | Stone The Crows | 72-05-03 | 27 | Electrocuted |
| Donny | Hathway | | 79-01-13 | 33 | Suicide |
| Ted | Hawkins | | 95-01-01 | 58 | Heart attack |
| Sean | Hayes | | 95-07-12 | 49 | Aids |
| Eddie | Hazel | Parliament, Funkadelic | 93-02-.. | 42 | Medical |
| | Helno | Les Negresses Vertes | 93-01-21 | 29 | Drug overdose |
| Jimi | Hendrix | | 70-09-18 | 27 | Drug overdose |
| Jay | Hening | Demolition 23 | 97-04-18 | 23 | Suicide |
| Gregory | Herbert | Blood, Sweat & Tears | 78-..-.. | 28 | Drug overdose |
| Eddie | Hinton | | 95-07-28 | 51 | |
| Bob | Hite | Canned Heat | 81-04-05 | 36 | Heart attack |
| Eldon | Hoke (El Duce) | the Mentors | 97-04-19 | 38 | Hit by Train |
| Buddy | Holly | | 59-02-03 | 22 | Airplane crash |
| James | Honeyman-Scott | Pretenders | 82-06-16 | 25 | Drug overdose |
| Shannon | Hoon | Blind Melon | 95-10-21 | 28 | Drug overdose |
| Douglas | Hopkins | Gin Blossoms | 93-12-05 | 32 | |
| Nicky | Hopkins | (session musician) | 94-09-06 | 50 | Medical |
| Keith | Hudson | | 84-11-14 | 38 | Cancer |
| Glenn | Hughes | Village People | 2001-03-04 | 51 | Cancer |
| Alan | Hull | Lindisfarne | 95-11-19 | 50 | |
| Michael | Hutchence | INXS | 97-11-22 | 37 | Suicide |
| Phyllis | Hyman | | 95-07-03 | 44 | Suicide |
| O'Kelly | Isley | Isley Brothers | 86-03-31 | 48 | Heart attack |
| Al | Jackson | Booker T. and the MGs | 75-10-01 | 39 | Murdered |
| Paul Avron | Jeffreys | Cockney Rebel | 88-12-21 | 36 | Airplane crash |
| Ken | Jensen | D.O.A. | 95-01-29 | | Fire |
| Little Willie | John | | 68-05-27 | 30 | Pneumonia(in prison) |
| Robert | Johnson | | 38-08-16 | 27 | Poisoned |
| Billy | Jones | Outlaws | 95-02-.. | 45 | Suicide |
| Brian | Jones | Rolling Stones | 69-07-03 | 27 | Drowned |
| Phalin | Jones | Bar-Kays | 67-12-10 | 18 | Airplane crash |
| Janis | Joplin | | 70-10-04 | 27 | Drug overdose |
| Wong | Ka Kui | Beyond | 93-06-30 | 31 | Accident |
| Terry | Kath | Chicago | 78-01-23 | 32 | Gun accident |
| Tim | Kelly | Slaughter | 98-02-05 | 34 | Car accident |
| Wells | Kelly | Orleans, Meat Loaf | 84-10-29 | 35 | Choked |
| Eddie | Kendricks | Temptations | 92-09-.. | 52 | Cancer |
| Frankie | Kennedy | Altan | 94-10-14 | 38 | Cancer |
| Johnny | Kidd | | 66-11-07 | 27 | Car accident |
| Freddie | King | | 76-12-28 | 43 | Heart attack |
| Jimmy | King | Bar-Kays | 67-12-10 | 18 | Airplane crash |
| Phil | King | Blue Oyster Cult | 72-04-27 | | |
| Sam | Kinison | | 92-04-10 | 38 | Car accident |
| Helmut | Koellen | Triumvirat | 77-05-03 | 27 | Poisoning (accidential) |
| Alexis | Korner | Blues Incorporated | 84-01-01 | 56 | Cancer |
| Paul | Kossoff | Free | 76-03-19 | 26 | Heart Attack |
| Fela | Kuti | | 97-08-02 | 58 | Aids |
| Randy | Laire | Heathen | 92-01-.. | | Car accident |
| Martin | Lamble | Fairport Convention | 69-06-01 | 19 | Car accident |
| Ronnie 'Plonk' | Lane | Small Faces | 97-06-04 | 51 | Multiple Sclerosis |
| Nicolette | Larson | | 97-12-16 | 45 | Medical |
| Peter | Laughner | Pere Ubu | 77-06-22 | 24 | Medical |
| John | Lennon | Beatles | 80-12-08 | 40 | Murdered |
| Philip | Lithman | Snakefinger | 87-07-.. | 38 | Heart attack |
| Trevor | Lucas | Fairport Convention | 89-02-04 | 45 | Heart attack |
| Frankie | Lymon | The Teenagers | 68-02-28 | 25 | Drug overdose |
| Phil | Lynott | Thin Lizzy | 86-01-04 | 35 | Drug Abuse |
| Billy | MacKenzie | Associates | 97-01-23 | 39 | Suicide |
| David | Mankaba | Bhundu Boys | 91-10-.. | | Aids |
| Geoff | Mann | Twelfth Night | 93-03-.. | | Cancer |
| Richard | Manual | The Band | 86-03-04 | 42 | Suicide |
| Bob | Marley | | 81-05-11 | 36 | Cancer |
| Steve | Marriott | Small Faces, Humble Pie | 90-04-20 | 43 | Fire |
| Van | McCoy | | 79-07-06 | 38 | Heart attack |
| Jimmy | McCulloch | Wings | 79-09-27 | 27 | Heart attack |
| Sean | McDonnell | Surgery | 95-01-18 | 29 | Medical |
| Robbie | McIntosh | Average White Band | 74-09-23 | 23 | Drug overdose |
| Ron 'Pigpen' | McKernan | Grateful Dead | 73-03-08 | 27 | Alcohol |
| Harold | McNair | Ginger Baker's Airforce | 71-03-26 | | Cancer |
| Clyde | McPhatter | Drifters | 72-16-13 | 38 | Medical |
| Don | McPherson | Main Ingredient | 71-04-04 | 39 | Leukemia |
| Joe | Meek | (producer) | 67-02-03 | 38 | Suicide |
| Harold | Melvin | Harold Melvin & the Bluenotes | 97-03-24 | 57 | |
| Jonathan | Melvoin | Smashing Pumpkins | 96-07-11 | 34 | Drug overdose |
| Freddie | Mercury | Queen | 91-11-24 | 45 | Aids |
| Jacob | Miller | Inner Circle | 80-02-21 | 23 | |
| Jimmy | Miller | (producer) | 94-10-22 | 52 | Medical |
| Country' Dick | Montana | Beat Farmers | 95-11-.. | 40 | Heart attack |
| Keith | Moon | Who | 78-09-07 | 32 | Drug overdose |
| Jim | Morrison | Doors | 71-07-03 | 27 | Heart attack |
| Sterling | Morrison | Velvet Underground | 95-08-30 | 53 | Cancer |
| Bill | Murcia | New York Dolls | 72-11-06 | 21 | Drug overdose |
| Dee | Murray | Elton John | 92-02-.. | 45 | Stroke |
| Brent | Mydland | Grateful Dead | 90-07-01 | 38 | Drug overdose |
| Don | Myrick | Earth, Wind & Fire | 93-07-30 | 53 | Murdered |
| Rick | Nelson | | 85-12-31 | 45 | Airplane crash |
| (Christa Paffgen) | Nico | Velvet Underground | 88-07-18 | 44 | Cerebral Hemorrhage |
| Harry | Nilsson | | 94-01-15 | 52 | Heart attack |
| Jerry | Nolan | New York Dolls, Heartbreakers | 92-02-.. | 45 | Stroke |
| Yogi | Norton | Luther Vandross | 87-06-.. | | Suicide |
| | Notorious BIG | | 97-03-09 | 24 | Murdered |
| Bradley | Nowell | Sublime | 96-05-25 | 28 | Drug overdose |
| | Nusrat Fateh Ali Khan | | 97-08-16 | 48 | Heart attack |
| Laura | Nyro | | 97-04-08 | 49 | Cancer |
| Berry | Oakley | Allman Brothers Band | 72-11-10 | 24 | Motorcycle accident |
| Phil | Ochs | | 76-04-07 | 35 | Suicide |
| Frank | O'Keefe | Outlaws | 95-02-.. | | |
| Criss | Oliva | Savatage | 93-10-17 | | Car accident |
| Roy | Orbison | | 88-12-07 | 52 | Heart attack |
| Malcolm | Owen | Ruts | 80-07-14 | 24 | Drug overdose |
| John | Panozzo | Styx | 96-07-16 | 47 | Alcohol |
| Felix | Pappalardi | Mountain | 83-04-17 | 43 | Murdered |
| Junior | Parker | | 71-11-18 | 44 | Brain Tumor |
| Gram | Parsons | Byrds | 73-09-19 | 26 | Drug Overdose |
| John 'Jaco' | Pastorius | Weather Report | 87-09-21 | 35 | Murdered |
| Mike | Patto | Patto, Spooky Tooth | 79-03-04 | 36 | Medical |
| Lawrence | Payton | Four Tops | 97-05-.. | 59 | Cancer |
| Tracy | Pew | Birthday Party | 86-11-.. | 28 | Medical |
| Kristen | Pfaff | Hole | 94-06-16 | 24 | Drug overdose |
| Esther | Phillips | | 84-08-07 | 48 | |
| John | Phillips | Mammas and Papas | 2001-04-18 | 65 | Heart Failure |
| Kenny | Pickett | Creation | 97-01-07 | 49 | Heart attack |
| Jeffrey Lee | Pierce | Gun Club | 96-03-31 | 37 | Stroke |
| Robert | Pilatus | Milli Vanilli | 98-04-02 | 32 | Medical |
| Jeff | Porcaro | Toto | 92-08-05 | 38 | Heart attack |
| William | Powel | O'Jays | 77-05-26 | | Cancer |
| Cozy | Powell | Rainbow, Whitesnake, etc. | 98-04-05 | 50 | Car accident |
| Elvis | Presley | | 77-08-16 | 42 | Drug Overdose |
| Rainer | Ptacek | Rainer & Das Combo | 97-11-12 | 43 | Cancer |
| Carl | Radle | Derek and the Dominos | 80-05-30 | 38 | Medical |
| Bobby | Ramirez | Edgar Winter's White Trash | 72-07-24 | 23 | Murdered |
| Joey | Ramone | Ramones | 2001-04-15 | 49 | Cancer |
| Otis | Redding | | 67-12-10 | 26 | Airplane crash |
| Keith | Relf | Yardbirds, Renaissance | 76-05-14 | 33 | Electrocuted |
| Randy | Rhoades | Quiet Riot, Ozzy Osbourne | 82-03-20 | 26 | Airplane crash |
| J.P. | Richardson | (The Big Bopper) | 59-02-03 | 24 | Airplane crash |
| Minnie | Ripperton | | 79-07-12 | 30 | Cancer |
| Mick | Ronson | David Bowie | 93-04-30 | 47 | Cancer |
| John | Rostill | Shadows | 73-11-01 | 31 | Electrocuted |
| Dave | Rowbotham | Durutti Column | 92-01-.. | 34 | Accident |
| David | Ruffin | Temptations | 91-06-01 | 50 | Drug overdose |
| Paul | Ryan | Paul & Berry Ryan | 92-12-.. | 44 | |
| Stefanie | Sargent | 7 Year Bitch | 92-06-27 | 24 | Drug overdose |
| David | Savoy Jr. | Husker Du | 87-02-.. | 25 | Suicide |
| Ingo | Schwichtenberg | Helloween | 95-03-08 | 29 | Suicide |
| Bon | Scott | AC/DC | 80-02-19 | 33 | Alcohol |
| | Selena | | 95-03-31 | 23 | Murdered |
| Tupac | Shakur | | 96-09-13 | 25 | Murdered |
| Del | Shannon | | 90-02-08 | 51 | Suicide |
| Will | Shatter | Flipper | 87-12-09 | 31 | Drug Overdose |
| James | Sheppard | Shep & the Limelights | 70-01-24 | 24 | Murdered |
| Guitar | Slim | | 59-02-07 | 32 | Pneumonia |
| Hillel | Slovak | Red Hot Chili Peppers | 88-06-?? | 25 | Drug Overdose |
| Fred 'Sonic' | Smith | MC5 | 94-11-05 | 45 | Heart attack |
| Ray | Smith | Heads Hands & Feet | 79-11-29 | 45 | |
| Epic | Soundtracks | Swell Maps | 97-11-22 | 38 | |
| Otis | Span | | 70-04-25 | 40 | |
| Vivian | Stanshall | Bonzo Dog Band | 95-03-05 | 51 | Fire |
| Ian | Steward | Rolling Stones | 85-12-12 | 47 | Heart attack |
| Billy | Stewart | | 70-01-17 | | Car Accident |
| Bob | Stinson | Replacements | 95-02-20 | 35 | Drug overdose |
| Rory | Storm | Rory Storm and the Hurricanes | 72-09-27 | 32 | Suicide |
| Lynn | Strait | Snot | 98-12-11 | 30 | Car Accident |
| Stu | Sutcliff | Beatles | 62-04-10 | 21 | Medical |
| Vinnie | Taylor | Sha Na Na | 74-04-17 | 25 | Drug overdose |
| Tommy | Tedesco | (session musician) | 97-10-11 | 53 | |
| Biggie | Tempo | Bhundu Boys | 95-08-13 | 37 | Suicide |
| Tammi | Terrell | | 70-03-16 | 24 | Brain Tumor |
| Joe | Tex | | 82-08-13 | 49 | Heart attack |
| Gary | Thain | Uriah Heep | 76-03-19 | 27 | Drug overdose |
| Jason | Thirsk | Pennywise | 96-07-28 | 27 | Suicide |
| Johnny | Thunders | New York Dolls | 91-04-23 | 38 | Drug overdose |
| Steve | Took | T-Rex | 80-10-27 | 31 | Medical |
| Peter | Tosh | | 87-09-11 | 42 | Murdered |
| Nicholas | Traina | Link 80 | 97-08-21 | 19 | Suicide (overdose) |
| Arnie | Treffers | Long Tall Ernie & the Shakers | 95-08-25 | 48 | Cancer |
| Tommy | Tucker | Louisiana Red | 82-01-17 | 43 | |
| Rob | Tyner | MC5 | 91-09-17 | 46 | Heart attack |
| Richie | Valens | | 59-02-03 | 17 | Airplane crash |
| Dino | Valenti | Quicksilver Messenger Service | 94-11-16 | 51 | |
| Townes | Van Zandt | | 97-01-01 | 52 | Alcohol |
| Ronnie | Van Zant | Lynyrd Skynyrd | 77-10-20 | 29 | Airplane crash |
| Stevie Ray | Vaughan | | 90-08-27 | 35 | Helicopter crash |
| Henry | Vestine | Canned Heat | 97-10-20 | 52 | Medical |
| Sid | Vicious | Sex Pistols | 79-02-02 | 21 | Drug overdose |
| Gene | Vincent | | 71-10-12 | 36 | Alcohol |
| Jr. | Walker | | 95-12-.. | 53 | Cancer |
| Clarence | White | Byrds | 73-07-14 | 29 | Car accident |
| Danny | Whitten | Crazy Horse | 72-11-18 | 29 | Drug overdose |
| Simon | Wilde | DOA | 91-05-04 | | Brain Tumor |
| Paul | Williams | Temptations | 73-08-17 | 34 | Suicide |
| Tony | Williams | Tony Williams Lifetime Band | 96-02-23 | 52 | Heart attack |
| Wendy O. | Williams | Plasmatics | 98-04-06 | 48 | Suicide |
| Chuck | Willis | | 58-04-10 | 30 | Car Accident |
| Al | Wilson | Canned Heat | 70-09-03 | 27 | Suicide |
| Barrie B.J. | Wilson | Procol Harum | 90-10-.. | 43 | Car accident |
| Carl | Wilson | Beach Boys | 98-02-06 | 51 | Cancer |
| Dennis | Wilson | Beach Boys | 83-12-28 | 39 | Drowned |
| Jackie | Wilson | | 84-01-12 | 49 | Medical |
| Ricky | Wilson | B-52's | 85-10-13 | 32 | Cancer |
| Kurt | Winter | Guess Who | 97-12-15 | 51 | Liver failure |
| John Christian | Wolters | Dr. Hook | 97-06-16 | 52 | Cancer |
| Andrew | Wood | Mother Love Bone | 90-03-19 | 24 | Drug overdose |
| Chris | Wood | Traffic | 83-07-12 | 39 | Medical |
| Wallace | Yohn | Chase | 74-08-12 | 27 | Airplane crash |
| Mia | Zapata | Gits | 93-07-07 | | Murdered |
| Frank | Zappa | Mothers of Invention | 93-12-04 | 52 | Cancer |
For their rock is not as our Rock,. . .
Deuteronomy 32:31
5 Behold, God is mighty, and despiseth not any: he is mighty in strength and wisdom.
6 He preserveth not the life of the wicked:. . .
14 They DIE in youth, and their life is among the unclean.
Job 36:5,6,14
As righteousness tendeth to life: so he that pursueth evil pursueth it to his own DEATH.
Proverbs 11:19
There is a way which seemeth right unto a man, but the end thereof are the ways of DEATH.
Proverbs 14:12
For the wages of sin is DEATH;
BUT the gift of God is eternal LIFE through Jesus Christ our Lord.
Romans 6:23
He that believeth on the Son hath everlasting LIFE:
and he that believeth not the Son shall not see life;
but the WRATH of God ABIDETH ON HIM.
John 3:36
15 See, I have set before thee this day LIFE and GOOD, and DEATH and EVIL;
16 In that I command thee this day to love the LORD thy God, to walk in his ways, and to keep his commandments and his statutes and his judgments, that thou mayest live and multiply: and the LORD thy God shall bless thee in the land whither thou goest to possess it.
17 But if thine heart turn away, so that thou wilt not hear, but shalt be drawn away, and worship other gods, and serve them;
18 I denounce unto you this day, that ye shall surely perish, and that ye shall not prolong your days upon the land, whither thou passest over Jordan to go to possess it.
19 I call heaven and earth to record this day against you, that I have set before you LIFE and DEATH, blessing and cursing: THEREFORE CHOOSE LIFE, that both thou and thy seed may live:
Deuteronomy 30:15-19